9 Ranges up to 200lbs
Measures Push / Pull Force
(FGPX)
The FGV-XY force gauge delivers industry-leading value with an extensive list of features including USB output, reversible display and a rugged metal housing. Each gauge is supplied as a complete kit with several screw-on adapters providing a complete force testing instrument for use in a wide variety of industries. All models include built-in memory for 1000 values, easily downloaded via the USB data output to a PC using the software.
Includes software allows force values can be transferred in real time or batch downloaded after testing is complete. In addition, RS-232C and analog outputs are also supplied providing the FGV-XY with maximum flexibility for data transfer and recording. Additionally, measurement statistics are automatically calculated and stored and can be recalled to the display for viewing or can be downloaded. Statistics include maximum, minimum, average and standard deviation.
The FGV-XY provides is suitable for use in numerous industries & applications including incoming quality inspection, finished goods testing, R&D as well as on wire pull testing, wire crimps, trigger pull, brake pedal, aerospace, ceramic, springs, food ripeness, corrugated paper strength, blister pack, medical component, muscle strength, ergonomic testing, adhesives, syringe plunger, needle sharpness and many more.
The USB driver built-in to the FGV is not compatible with Windows 10, however, the software is compatible. The workaround is to use the RS232 output Cable (FGV-RS232) with a serial to USB adapter (USB-RS232-ADAP). Contact us for more info.
NSN 6635-01-596-9415 (FGV-100XY)
Includes traceable calibration certificate (without data)
NIST traceable with data and ISO-17025 certificate options available
1000 Hz Sample Rate
captures true peak values even those occurring over very short time intervals
Selectable Auto-Shut Off
prolongs battery life, while allowing constant use when powered via supplied AC-adapter
Accuracy of ±0.2%
providing superb repeatability
Small Size
Ergonomic design provides comfort for hand held testing
USB, RS-232 & Analog Outputs-- all included!
3 different outputs for data transfer provides maximum flexibility
Automatic Calculation & Display of Statistics
provides immediate results and analysis of your force testing
9 separate capacities from 0.5 Lb to 200 Lb
select the best range without forfeiting accuracy
3 Memory Modes
optimize data storage for any application transferring data to PC/Laptop when convenient
200% Overload Capacity
minimizes the likelihood of costly repairs
Built In User-Set Hi-Lo Alarm Limits
perform quick and easy 'Go-No Go' testing with visual LCD indicator when "out of tolerance"
Rugged Die Cast Aluminum Housing & Rugged Construction
provides exceptional durability even in the toughest field applications
Reversible Display
optimized for use as both a handheld gauge or mount upside down on a test stand
Free Data logging/graphing software provided, sample rate up to 100 readings/sec* Requires RS232 Cable for use with Windows 10, inquire for details
2-Year Warranty
Model
Capacity
Resolution
FGV-0.5XY
0.5 lb
2 N
200 g
8 oz
0.001 lb
0.001 N
0.1 g
0.01 oz
FGV-1XY
1 lb
5 N
500 g
16 oz
0.001 lb
0.001 N
0.1 g
0.01 oz
FGV-2XY
2 lb
10 N
1000 g
32 oz
0.001lb
0.01 N
1 g
0.01 oz
FGV-5XY
5 lb
20 N
2 kg
0.001 lb
0.01 N
0.001 kg
FGV-10XY
10 lb
50 N
5 kg
0.01 lb
0.01 N
0.001 kg
FGV-20XY
20 lb
100 N
10 kg
0.01 lb
0.1 N
0.01 kg
FGV-50XY
50 lb
200 N
20 kg
0.01 lb
0.1 N
0.01 kg
FGV-100XY
100 lb
500 N
50 kg
0.1 lb
0.1 N
0.01 kg
FGV-200XY
200 lb
1000 N
100 kg
0.1 lb
1 N
0.1 kg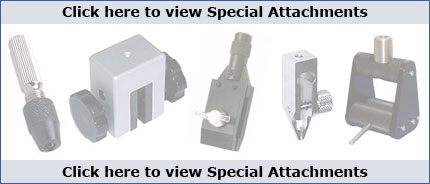 Measuring Modes
Realtime, Compression Peak, Tension Peak
Display Update Rate
User Selectable: 1, 2, 3, 5, 10, 20 times per second
Sampling Rate
1000 times per second (1000Hz/1KHz)
Accuracy
± 0.2% F.S.
Temperature Drift
Gain : ± 0.01% LOAD / Zero : ±0.01% / R.C. / Drift of zero point can be cancelled with tracking function.
Display
Main display: 4-digits 12mm high, Reversible
Units display: 3-digits 7mm high
Other display: "LO BAT"(Low Battery Voltage), "BAT"(Battery Charging), "OVR"(Overload), "Peak"(Peak Hold)
Overload
200% of Full Scale
On Model FGV-200XY: 150% F.S.
Tracking
User Selectable (ON/OFF)
USB Output
Allows communication between FGV-XY and Windows PC Software with ToriemonUSB via USB cable(included).
RS-232C Output
Allows communication between the FGV-XY and RS-232C devices. RS-232C cable is an optional accessory.
Analog Output
± 1V, Accuracy is ± 50mV through a 12 bit D/A. ZERO affects this output, and is updated at 1000 times/second. Load is >10k Ohms
Overload/Comparator Output
Open-collector output (Max DC30V/5mA).
Power
Rechargeable Nickel hydride battery or AC adapter/charger. Usable while charging.
Operating Time
Approximately 8 hours after a full charge. Charging Time: 16 Hours Max.
Auto Power Off
Default is 10 minutes. Can be disbaled. Automatically disabled when connected to AC adapter.
Memory function
Continuous memory: 1000 data points, Single memory: 100 data points, Standard memory: 50 data points Statistics functions (max, minimum, peak, average, standard deviation)
Comparator function
User Selectable: HI and LO
Temperature range
0 ~ 40 °C (32 ~ 104 °F)
Humidity range
35 ~ 85% RH
Dimensions
147mm (L)x 75mm (W) x 38mm(H)
Weight
Approx. 450g
On Model FGV-200XY: Approx. 500g
Accessories(Included)
AC adapter/charger, carrying case, hook, chisel, flat head, notched head, hanger, cone head, thread Adapter, extension rod, USB cable
Toriemon Software
for WIN 7 & 2000 (64 bit) and XP (32 bit), and is meant for use with Office/Excel 2000 and higher
Warranty
2 Years
International P/N
FGPX
COO
Philippines
Item
Description
Price

FGV-2XY

FGV Digital Force Gauge with USB OUTPUT, 2 lb / 1 Kg / 10 N Capacity

$715.50

Accessories

NIST-FG

NIST Traceable Certificate of Calibration for Shimpo force Gauges up to 100 lbs

$225.00

NISTCAL-HX

NIST Traceable Calibration Certificate for FG 200 / 500 / 1000 lb capacity force gauges

$250.00

ISO-17025-FG200

ISO-17025 Calibration for Force Gauges up to 200 lbs / 100 kg / 1000 N (adds 3 weeks)

$225.00

FGV-RS232

RS232 9 Pin Serial output cable for FGV Digital Force Gauge

$105.00

USB-RS232-ADAP

RS232 to USB Adapter

$25.00

FGV-ANALOG

Analog output cable for FGV

$105.00

Handle FGE, FGV, FG-3000, FG-7000 Force Gauges

$130.00

FGV-CTRL

Control Cable for FGV

$105.00

Spare / Replacement Power Adapter for most Shimpo gauges

$30.00

BATT-FGEX

Spare / Replacement Internal Rechargeable NiMH Battery - FVE-BAT - BFGG0200511

$50.00

FG-M6ADP

Std. Steel Adapter Set, M6 Thread (Includes Chisel, Cone, Flat Head, Notched, Hook, Extension Rod) - For use with 2 - 200 lb force gauges

$95.00

FG-M6ADP-AL

Std. Aluminum Adapter Set, M6 Thread (Includes Chisel, Cone, Flat Head, Notched, Hook, Extension Rod) - For use with 2 - 20 lb force gauges

$75.00
1 Week Lead Time (Estimated)
2-3 Week Lead Time (Estimated)
Lead Time Varies, Please contact us for availability.