Range:
0 - 80 mils (2000 µm)
Models:
6000-FXS1, 6000-FXS3
The PosiTector 6000 FXS Xtreme coating thickness gauges measures up 2000 µm / 680 mil on ferrous (steel) substrates. It features a zirconia-toughened alumina wear face for measuring on rough, abrasive surfaces.
ALL Gauges are supplied as a complete kit including precision plastic shims, protective rubber holster with belt clip, wrist strap, 3 AAA alkaline batteries, instructions, nylon carrying case with shoulder strap, protective lens shield, Long Form Certificate of Calibration showing traceability to NIST or PTB, USB cable, two (2) year warranty.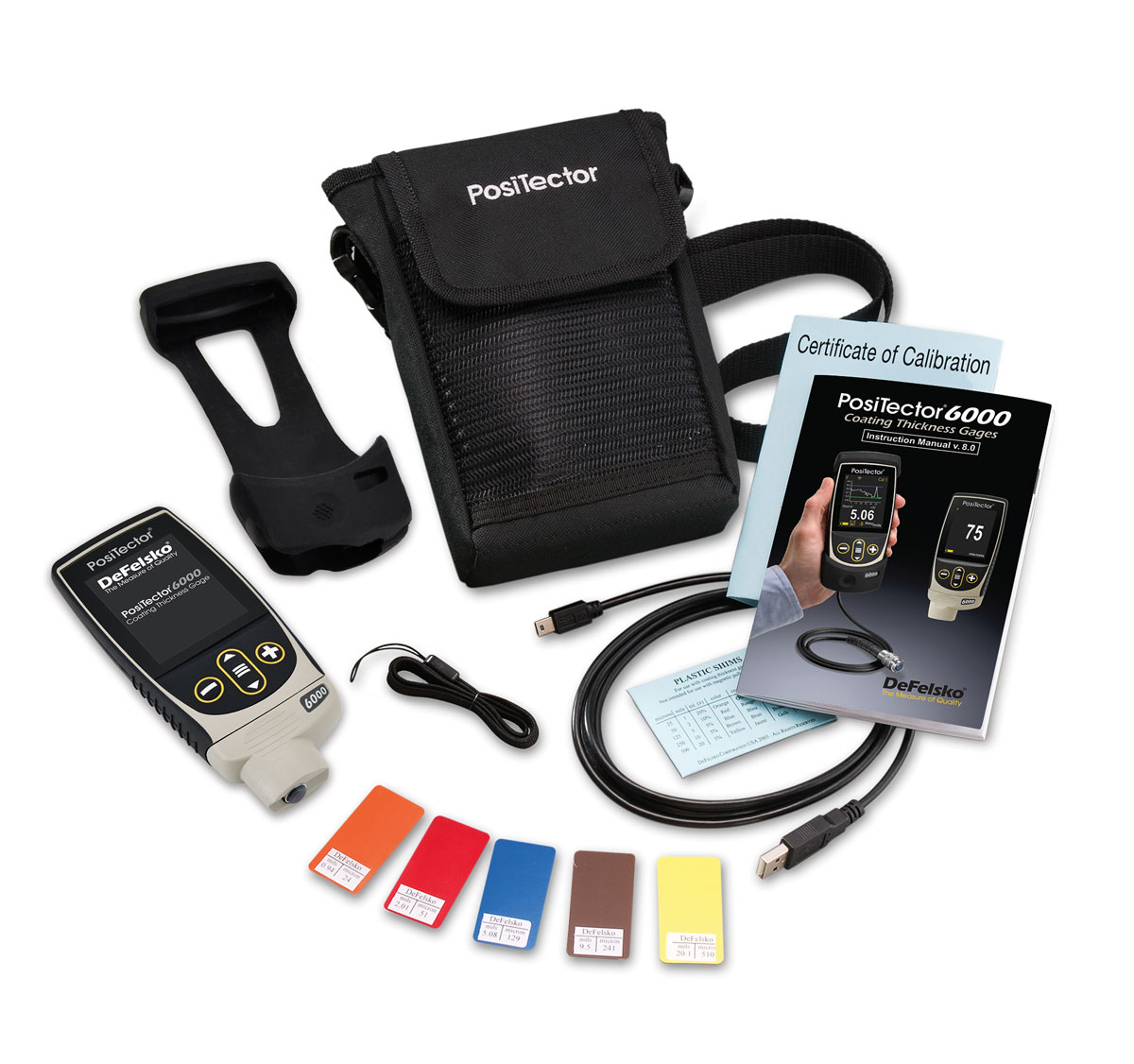 Item
Description
Price

6000-FXS1

PosiTector® 6000 FXS1 Coating Thickness Gauge with Standard Display, Measures Coatings on Ferrous Metals up to 80 mils / 2000 Microns

$1,080.00

Accessories

PROBE-FXS-6000

PosiTector® 6000 Coating Thickness Gauge Cabled Probe for Rough Surfaces, Measures Coatings on Ferrous Metals up to 60 mils / 1500 Microns. PROBE ONLY, Display Sold Separately PRBFXS

$765.00

Bluetooth Printer for PosiTector Series Gauges

$335.00

PAPERBT

10 Rolls of Paper for the Bluetooth Printer (PRINTERBT)

$20.00

USBAC

AC Power Adapter, 100-230V for PosiTector 6000 Display

$45.00

LENSSHIELD-G

Protective Lens Shields, Pack of 5 for PosiTector® 6000 Display

$10.00
1 Week Lead Time (Estimated)
2-3 Week Lead Time (Estimated)
Lead Time Varies, Please contact us for availability.