The ZP has been replaced by the ZT Series, click here to go to the ZT Series Webpage.
7 Ranges up to 220lbs
Measures Push / Pull Force
ZP digital force gauges are capable of processing 1,000 data/second, so force profiles can be analyzed for much more than just the peak. Collect peak data on your computer with the USB cable and ZP Logger (included) or 1,000 data/second with ZP Recorder (optional).
Main Features ZP gauges have programmable high/low setpoints for go/no-go testing. Orange lights up for measurements less than Low setpoint, green for between High and Low setpoint, and red for over High setpoint.
Use real time mode to display load transients, or peak mode to capture the peak force achieved during a test. Selectable lbf, kgf, or Newtons measuring units.
Store up to 1,000 values in memory and download to your computer using USB or RS-232C output.
Supplied with NIST-Traceable Calibration certificate
2 Year Warranty
Ergonomically-designed, rugged die-cast aluminum housing
"Zero Set" to zero the gauge in all operating positions (Tare)
Operates on rechargeable NiCd batteries or AC adapter
Easy to use
Selectable Modes
Real Time (to display load transients)
Peak Modes (to capture the peak force achieved during a test)
Overload protection 200 % full scale
For hand-held use or mounting on test stands
USB, RS-232C, and Analog outputs
Quick display update rate of 20 times/s
User selectable units: N, kgf (gf) and lb (oz)
Process 1,000 data/second not just the peak
ISO/IEC 17025 Long-form Certificate & Test Data is optionally available
Capacity
Resolution
ZP-0.4
7.00 oz
200 g
2 N
0.01 oz
0.1 g
0.001 N
ZP-1
18 oz
500 g
5 N
0.01 oz
0.1 g
0.001 N
ZP-4
4.4 lb
2 Kg
20 N
0.001 lb
0.001 Kg
0.01 N
ZP-11
11 lb
5 Kg
50 N
0.01 lb
0.001 kg
0.01 N
ZP-44
44 lb
20 Kg
200 N
0.01 lb
0.01 Kg
0.1 N
ZP-110
110 lb
50 Kg
500 N
0.1 lb
0.01 kg
0.1 N
ZP-220
220 lb
100 Kg
1000 N
0.1 lb
0.1 Kg
0.1 N
ZP Logger Software (included)
ZP Logger is a USB software utility that logs force values by pressing the Send button on the gauge, from either Peak or Real time modes. ZP Logger also downloads all values previously stored in gauge memory and saves in CSV format.
ZP Recorder Software (optional)
ZP Recorder is force data analysis software designed to interface with our ZP Series (USB) force gauges. ZP Recorder records and processes 1,000 data per second (not just the peak) and generates a graph with statistics. Zoom into any part of the graph to see individual data points at intervals of 1mS. Mouse over data points to display their force value.
Further analysis can be done on the entire range or by selecting part of the graph to detect the first peak or generate statistics within that time interval. Compare and align multiple graphs. Save graphs or export data to CSV format.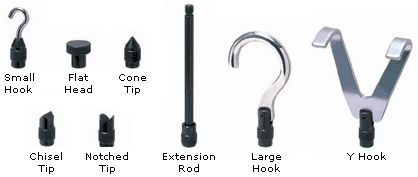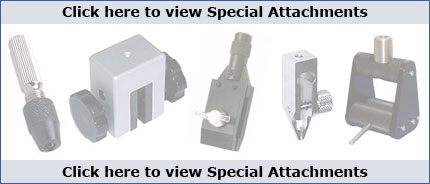 Displacement
0.2 mm
Accuracy:
± 0.2% Full scale ± 1 digit
Selectable units
Pounds, Kilograms or Newtons
Display:
4 digit, 12 mm high
Overload capacity:
200% Full scale,
display flashes beyond 105% full scale
Zero adjustment (Tare)
10% Full scale
A/D Converter:
14 bit
Outputs
USB, RS-232 and ± 2 VDC analog output
Displacement at full scale capacity
0.10 mm
Temperature range:
5 - 45°C
Air humidity:
85% RH, max.
Low battery indicator:
Display flashes when battery is low
Power supply:
Rechargeable NiCd battery pack
and/or 230 AC Adapter
Housing dimension:
215 x 65 x 51 mm (L x W x H)
Weight, net (gross)
approx. 430 g (1300 g)
Warranty
2 Years