BlueForce SMART is an impact force gauge for automatic/power operated doors/gates, which complies with standards EN 12445 and EN 12453
BlueForce: one of a kind, with dual Bluetooth and USB interface
Thanks to the PC-LINK mode, Blue Force can also be linked up to a handheld computer or a PC during testing, allowing immediate viewing of the graph and values, as a well as immediate access to test results.
The comfortable handle, in an accessible and ergonomic position, ensures a steady grip and matchless manoeuvrability; the handle is also easy to remove (using the key supplied) and can be rotated by 180° (i.e. turned upside down).
Software installation and set-up becomes even more straightforward!
Offers a fully independent operation mode, in which the parameters and mathematic averages can be displayed
Options include: sending, deleting and browsing saved tests (all using an interactive menu).
Blue Force SMART is a dual purpose gauge, as it incorporates both a display and internal storage allowing up to 80 measurements to be saved.
With the plug'n'go receiver device supplied, the measurements can be conveniently transferred using wireless technology.
New Built-in clock automatically saves date and time of each stored test
New Blue-colored alphanumeric LCD display improves visibility in all lighting conditions
Optional Bluetooth and NFC Technology allows for cable free data transfer to PCs and smartphones
Optional EXTREME Carrying Case for Gauge & Straight Extension. IP67 Rated Impact-Proof, Dust-Proof and Water-Resistant Carrying Case
Made in Italy with2-Year Warranty
Accuracy
0 - 400 N: 1%
401-1000 N: 2%
1001 - 2000 N: 4%
Force Resolution
1 N
Range
0 - 2000 N (mechanical stop at approx. 2100 N)
Current Absorbed
min. 4mA, average 12mA, max. 80mA
Measuring Interval
6 sec. sampling 1Ksmp/s
Dynamic Time Measurement Resolution
0.01 sec
Interface
USB 2.0
BLUETOOTH Ver 4.1 (enabled via password)
NFC per ISO/IEC 14443 & NFC Forum Type 4
Power
9V battery (alkaline)
Weight
1.6 kg ± 10%
Dimensions
(L x W x H)
280mm. X 80mm. X 50mm. ± 5%
Testing Standards
Complies with EN12445, EN12453, EN16005, EN60335-2-95
Linear Extension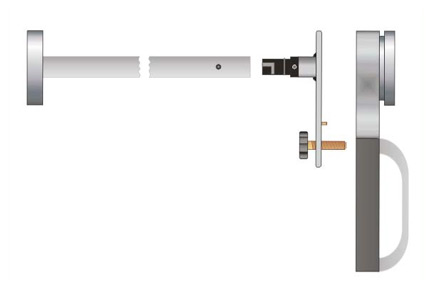 Angular Extension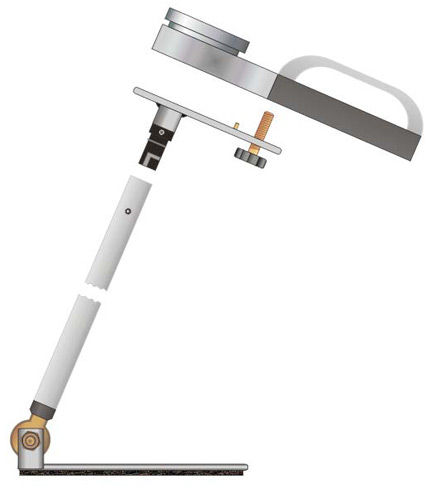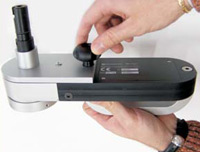 During the use, the instrument has to be supported in way to not alter the results of measures.
The optional accessories, (thanks to the fast-joint mechanism), permit to carry out measures by using only one hand, while with the other hand it is possible to drive the opening/closing device.
Two versions are available: The Linear Extension, for measures at 30 or 50 cm. and Angular Extension, for measures from 1.25 and 2.5 meters. Also requires use of the Straight Extension 50V003
Item
Description
Price

BlueForce SMART Impact Force Gauge Complete Kit (50V001B2)

$2,195.00

BlueForce SMART Impact Force Gauge Complete Kit with optional Linear Extension (50V001B2-PL)

$2,595.00

Accessories

50V015

Option to Unlock NFC / Bluetooth Wireless Functions

$95.00

50V003

Linear Extension for measurements from 30 to 50 cm

$295.00

50V004

Angular Extension for measurements from 1.25 and 2.5 meters
(also requires use of optional Linear Extension 50V003)

$325.00

50V011

EXTREME Carrying Case for BlueForce SMART and Linear Extension

$245.00

ISO-17025-BF-SMART

ISO-17025 Accredited Calibration for BlueForce (for new gauge)

$445.00
1 Week Lead Time (Estimated)
2-3 Week Lead Time (Estimated)
Lead Time Varies, Please contact us for availability.